ROCKET Nursing Multi-Tool
Designed to keep commonly used items easily and quickly accessible. Features include:
a set of straight hemostats
a pair of straight scissors
a roll of medical tape
a tape measure
and an LED light.
And, it can hang from a lanyard or clip to a waistline or pocket.
ROCKET FEATURES
LED Light
The LED light is integrated into the body of the tool. It's positioned so you can easily hold the button with the tool in hand. The LED only illuminates when the button is pressed, saving battery life.
Tape Measure
Our measuring tape is designed specifically for nurses. The tape is graduated in both inches and millimeters. It will extend to about 14″ of useful measuring length.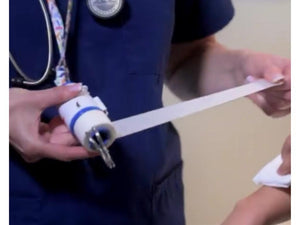 Medical Tape
The ROCKET has a holder for a standard roll of medical tape. One roll is included with every purchase of the ROCKET Nursing Multi-Tool.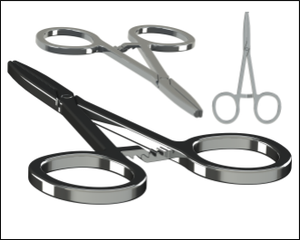 Hemostats
We designed special straight-end hemostats with larger finger rings and a relatively longer gripping surface for the many uses nurses have for them. Clamping tubing and dressings, and holding IV hubs has never been easier.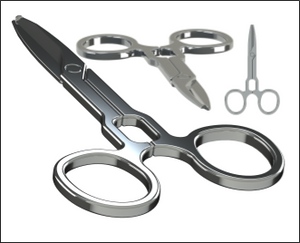 Scissors
Our specially designed scissors have larger than standard finger rings and relatively large cutting blades. The scissors are tempered for years of precise, sharp cutting.